Windows Phone 7 article in MSDN Magazine
A few months ago I had the opportunity to work together with our Enterprise Solutions division on a small CRM project. Part of this assignment was to work on a session for the Belgian Dynamics Community day. Besides that I had to create a Windows Phone 7 application that would connect to Dynamics CRM online and Windows Azure AppFabric to do all kinds of things.
One of those things was to get all contacts in CRM and see which of those were close to me. Based on this nice concept I wrote an article in Microsoft's MSDN Magazine:
Location-Aware Programming: Visualizing Bing Routes on Windows Phone 7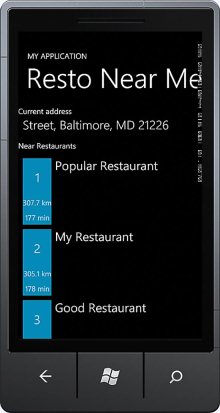 And I'm currently working with a customer to implement this on a commercial multi-platform mobile application.
Enjoy…