My article in MSDN Magazine: Using MEF to Expose Interfaces in Your Silverlight MVVM Apps
After patiently waiting through the editing process my article finally got published in MSDN Magazine and Visual Studio Magazine. I had the chance to write a long article on integrating MVVM with Silverlight Navigation (Frames) using MEF.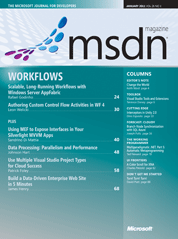 Go see for yourself and let me know what you think!
Enjoy!