Dynamics CRM 2011 Installation: "The instance name must be the same as computer name."
After having issues with VMware and the corporate network during my last presentation I decided to go back to VirtualBox. VirtualBox seems to work seamlessly with our ISA proxy. This also gave me the opportunity to try out Dynamics CRM 2011 RC1.
Now before installing CRM I first prepared a few base virtual machines. After installing SQL Server I also renamed the machine to VM-CRM2011. Then I finally got to installing CRM 2011, but the system checks failed for SQL Server: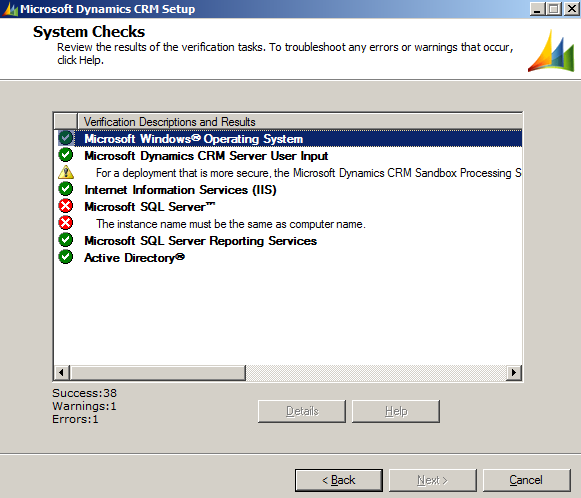 The reason I got this error was because I renamed my machine after installing SQL Server. The fix is quite simple, run the following SQL script to update from the old machine name to the new machine name:
sp_dropserver 'VM-2008R2-AD'  
GO  
sp_addserver 'VM-CRM2011', local  
GO  

Finally restart your SQL Server and the system checks should pass without any problem.
Enjoy